What makes the F101 so different from other foiling boats? why will it be easier to sail?
design
Long, central hull places the rudder and main foil further apart, removing some of the limitations and bad habits that other foiling boats suffer from.

All carbon construction: main hull, foils, floats, beams, 2 piece mast.

Very simple, well thought out control systems.

All up weight: 75 kg.

Length 5.4m.

Beam 2.55m.

Sail area: 9.0m2 main + 7m2 gennaker.

Target crew weight range: 70-120 kg.

Take off wind speed: 8kts.

Target boat speed range: 10-25kts.
What are the specific design features?
The foils should be retractable so that the boat can be launched from a regular trolley in shallow water.

The mainsail should be able to be hoisted by halyard and, crucially, the sail should be easily dropped when coming on to a lee shore.

The hull should be long enough to prevent nose diving.

The design must be robust and reliable.
To these requirements we added the following:
While being designed to be a single handed boat, it should be able to take a friend out for a fun sail, hence the 1+1.

The boat must be stable in non-foiling mode so that if the wind drops it is easy to sail home.

There should be an option of a furling downwind sail, to give extra power and an added excitement if needed in lighter airs.

Learning to foil in most monohulls can be very tiring, due to repeated capsizes. The F101 design is very hard to capsize!
So why three hulls?
Many Moths use buoyancy in the wings to help sailors get to grips with the boat, but this buoyancy is limited to helping the helm recover the boat from a capsize and does little to prevent the capsize in the first place. The F101 Tri configuration allows for a slender hull with enough length to prevent pitch poling, while at the same time creating a stable platform to allow novices to get out on the water with no previous foiling experience. The super slender wave-piercing outer hulls are set at an optimum angle to initiate foiling - simply sit on the windward hull, which will cant the boat to windward, then sheet in and take off! If the F101 does pitch forward, the main hull is designed to recover straight back onto the foils; the hull's additional length keeps the angle of incidence shallow. Its rocker is matched to the angle of incidence – and the additional buoyancy forwards help lift the bow. The benefit applies to the outer hulls too - if the F101 falls in to windward, the windward hull lifts the boat back out. If the boat falls in to leeward there is enough buoyancy to prevent a capsize and the boat is quickly back on the foils.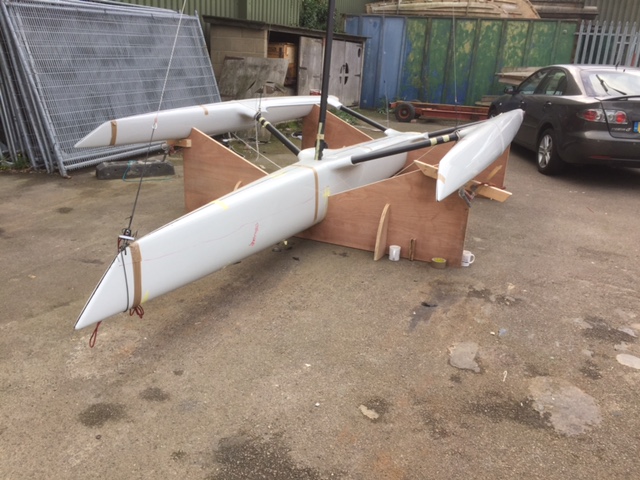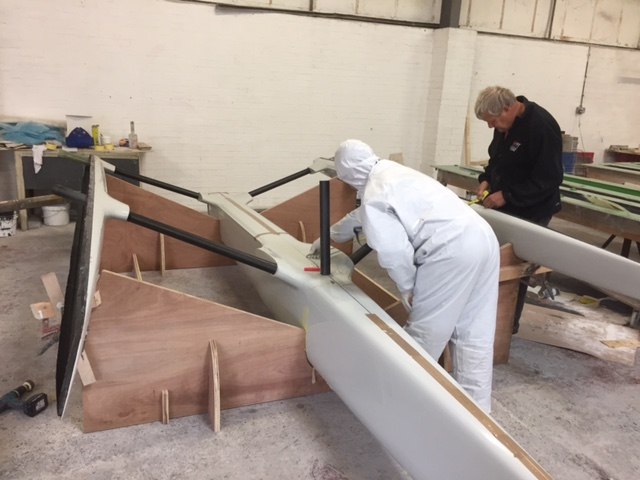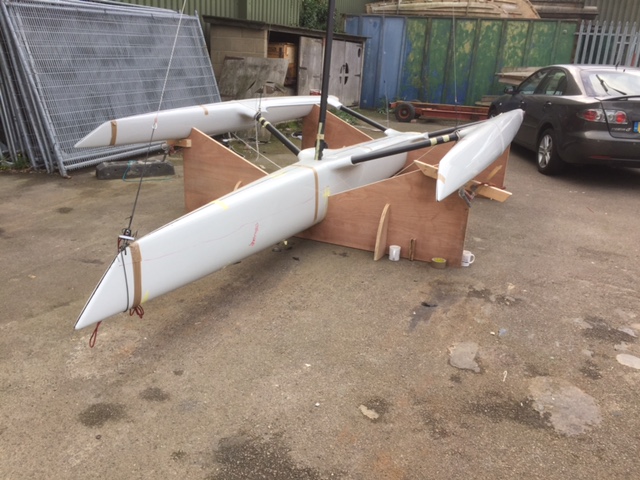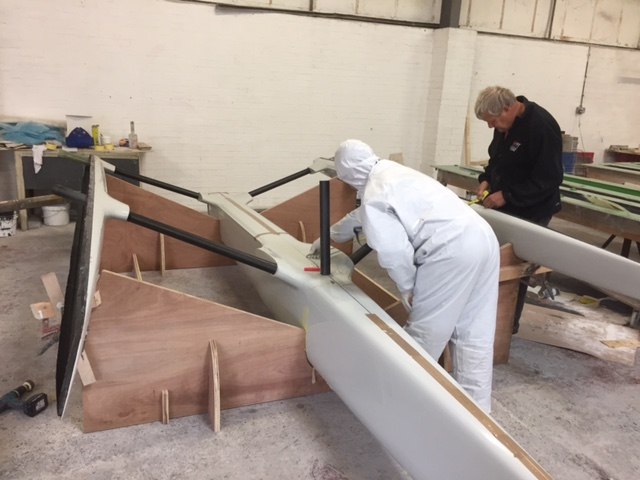 foiling for everyone...
#Foiling101